STAND OUT FROM THE CROWD
Graphic Creation Sign & Print can provide you with any type of signage requirement you have big or small!
From Vehicle Graphics, to Light Boxes, Promotional Displays, Reception Signage, Banners, Posters, Truck Graphics, Reversed Labels just about anything!!!
We can create all forms of signage and will manufacture to fit your building or site. Either internal or external signage we have the ability to router, laser cut from materials such as PVC, Perspex, Ply or Metal. Smarten up your reception or building by adding both class and a 3-D element to your branding.
Graphic Creation offer a full service from designing the concept to application.
For a free no obligation quotation call us today on 09 443 8615 or email info@graphiccreation.co.nz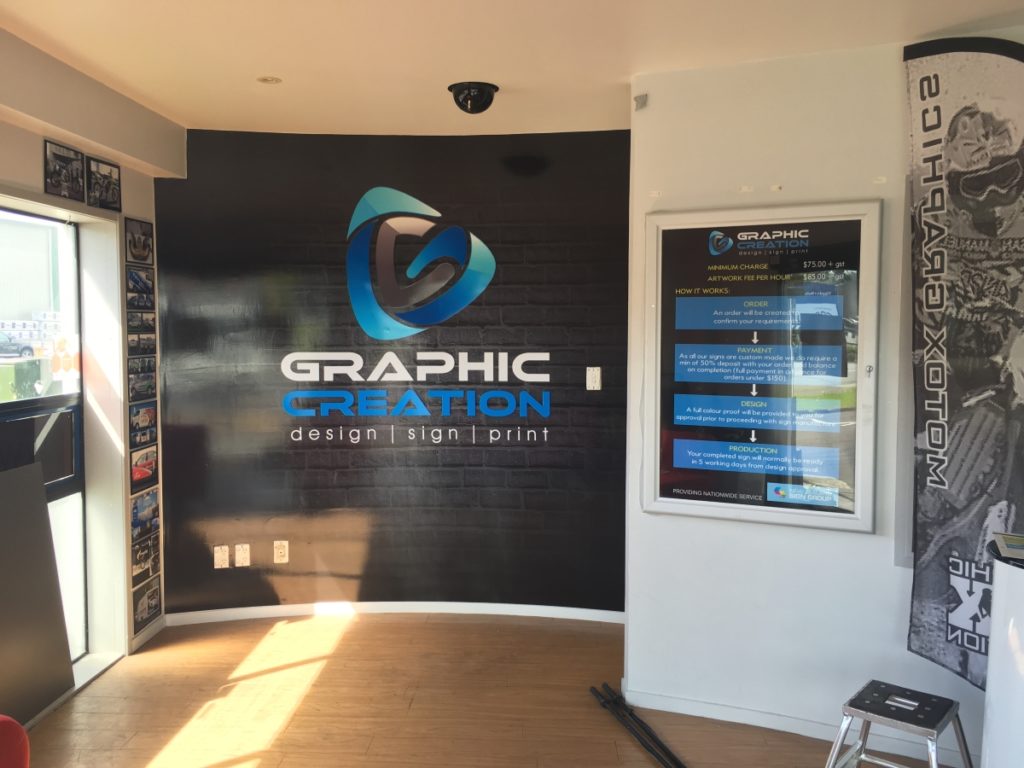 Meeting Your Signage Needs
Graphic Creation can provide any type of signage at an affordable pricing.
Whatever your requirements, we can help you catch the eye. From one off to bulk orders, we can assist.