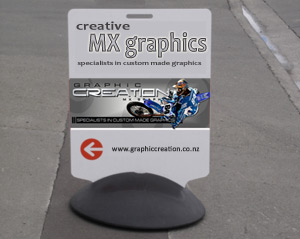 Footpath Signs are an amazing Marketing tool providing instant advertising and brand awareness. The footpath sign provides permanent graphics for long lasting branding or promotion and you have the flexibility to change the message from month to month or even from day to day.
Graphic Creation can custom make units and design the signage to meet you individual requirements.
Whatever the shape or size, Graphic Creation can assist.